31st Annual Alabama Open Snapshots
June 9, 10, 11, 2006
Dauphin Island, Alabama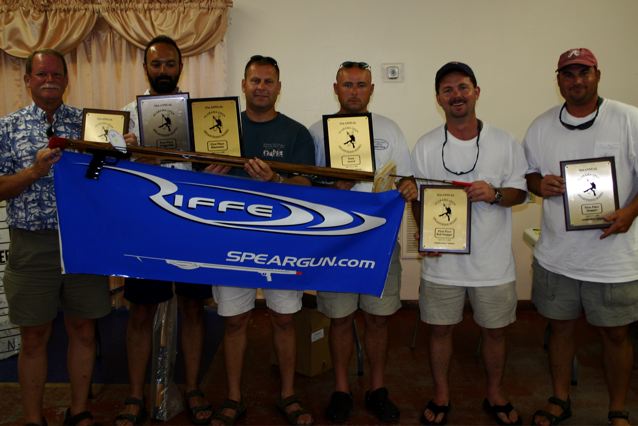 Winning Team Aquaholics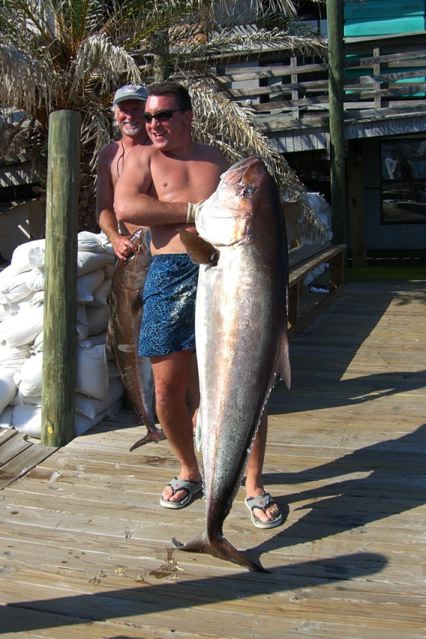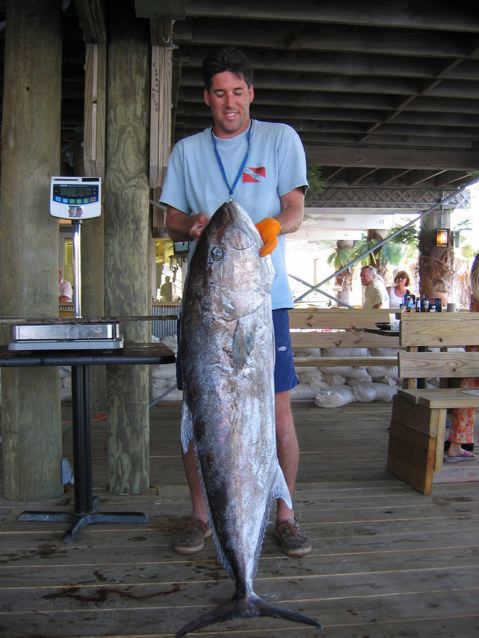 Dan Plank with 1st Place amberjack 112 lbs. and Chris Price with 2nd Place 82.60 lbs.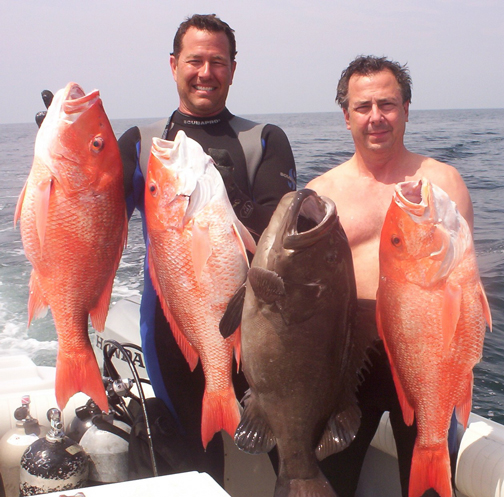 Charlie Meyling and Nathan Friedlander with grouper and red snapper.

---
30th Annual Alabama Open Snapshots
June 3, 4, 5, 2005
Dauphin Island, Alabama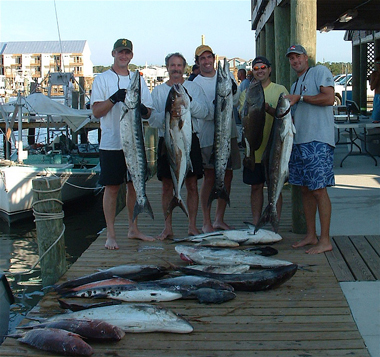 Winning Team Triggerfish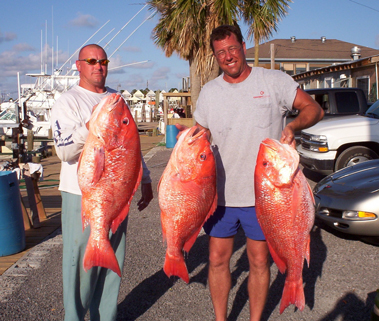 Wade Collier and Charlie Meyling with 1st and 2nd place red snapper.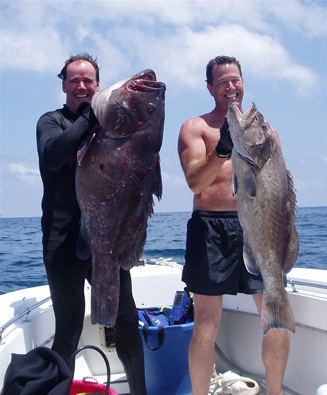 ... more grouper

---
29th Annual Alabama Open Snapshots
June 4, 5, 6, 2004
Dauphin Island, Alabama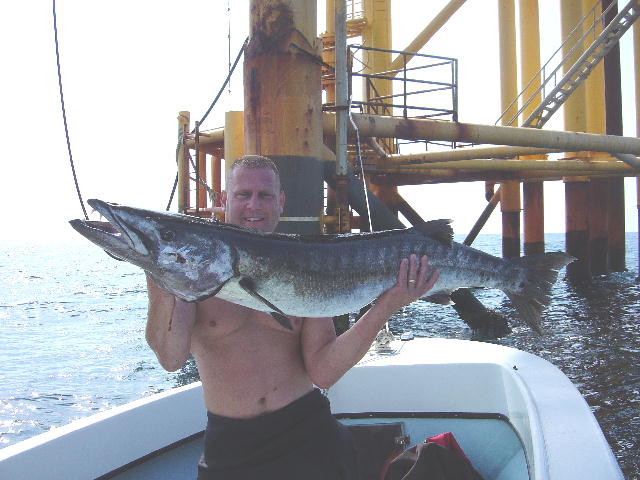 Chad Robbins and Emile Sliman with amberjack. Emile with 1st place barracuda 40.5 lbs.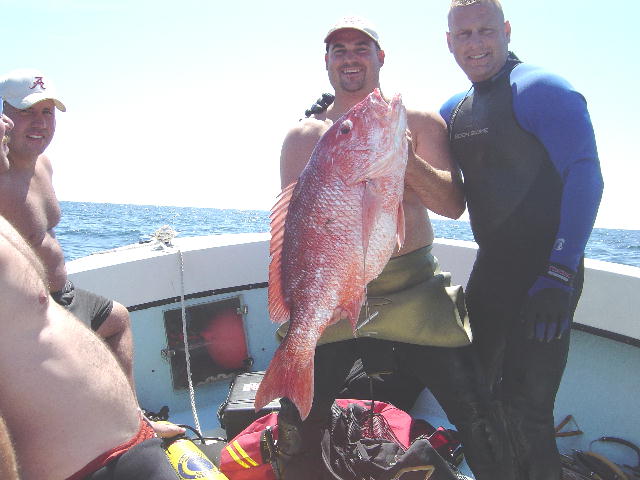 Chad Robbins with 2nd place red snapper 24.8 lbs.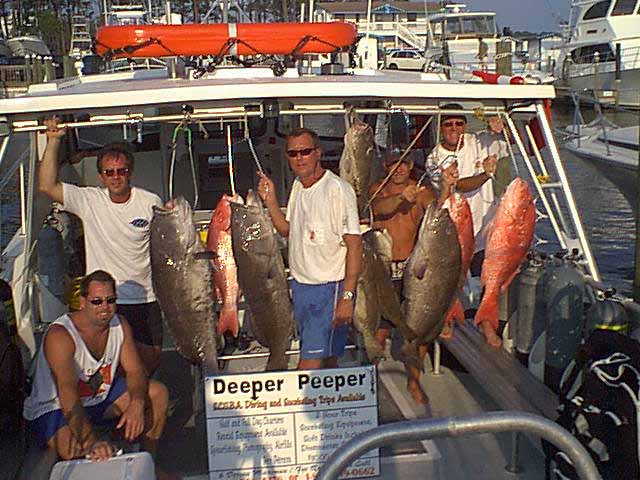 Buzz, Mark, Billy, Johnny and Bubba

---
28th Annual Alabama Open Snapshots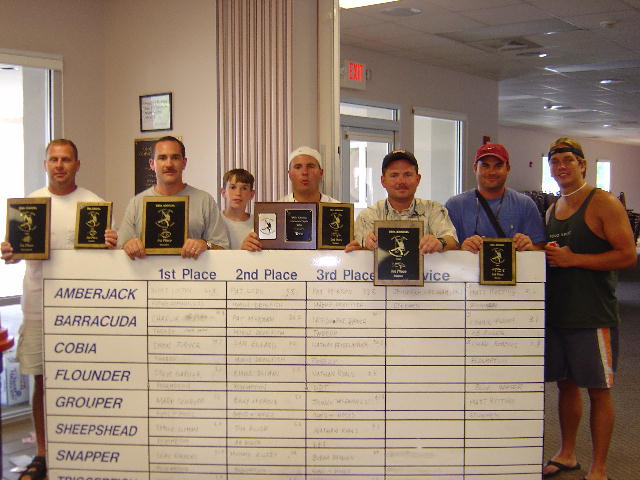 Winning team "Redemption"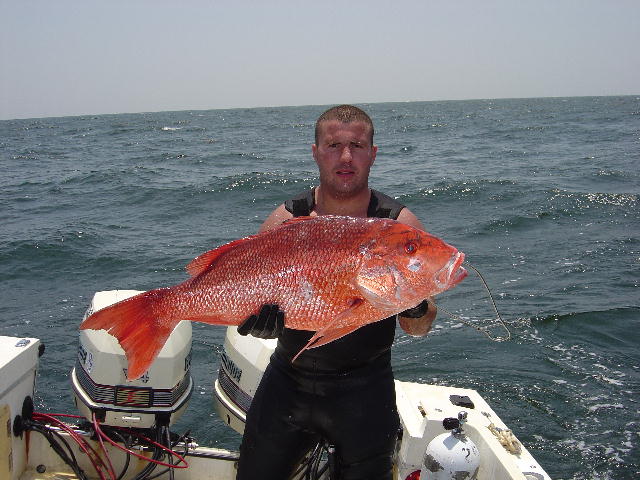 ..

Mike Elzy w/24 lb. red snapper Sean Dickens w/30 lb. red snapper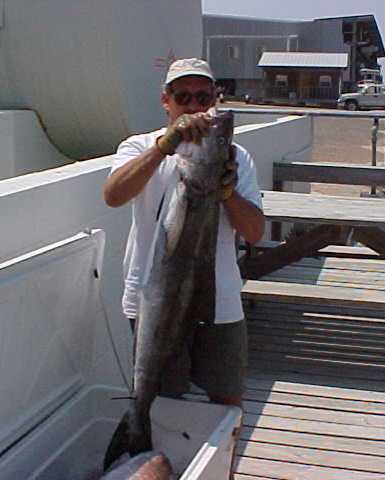 ...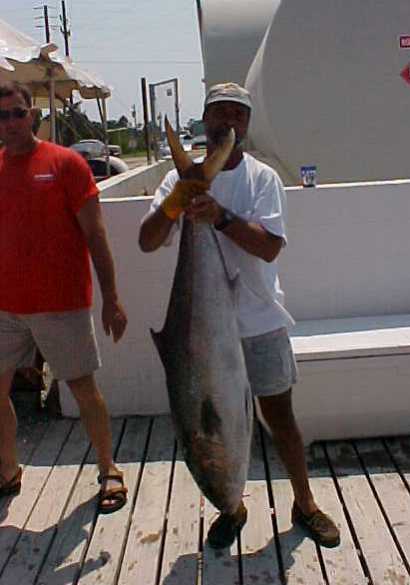 Dan Ellard w/cobia. Pat Lods w/amberjack.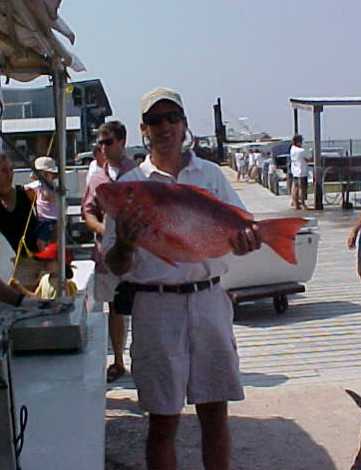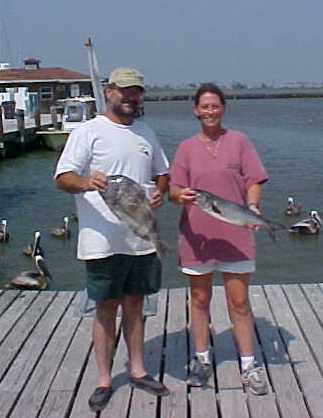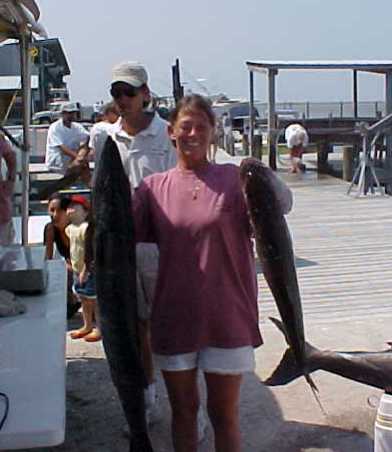 Tom Biller with red snapper, Scotty Plumb w/record sheepshead and Connie Plumb w/barracuda.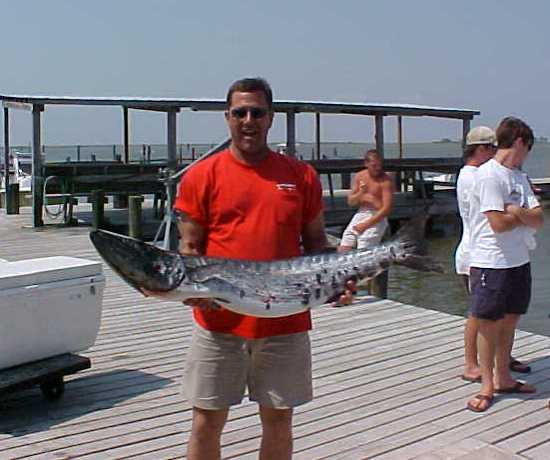 ...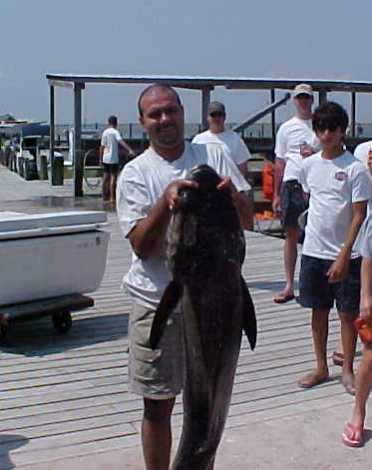 Charlie Meyling w/barracuda Shon Turner w/cobia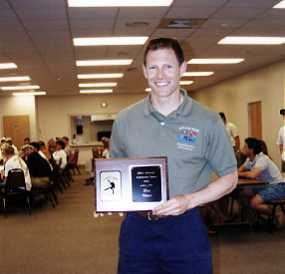 Stickman Matt Rytting, Bluewater winner.

---
27th Annual Alabama Open Snapshots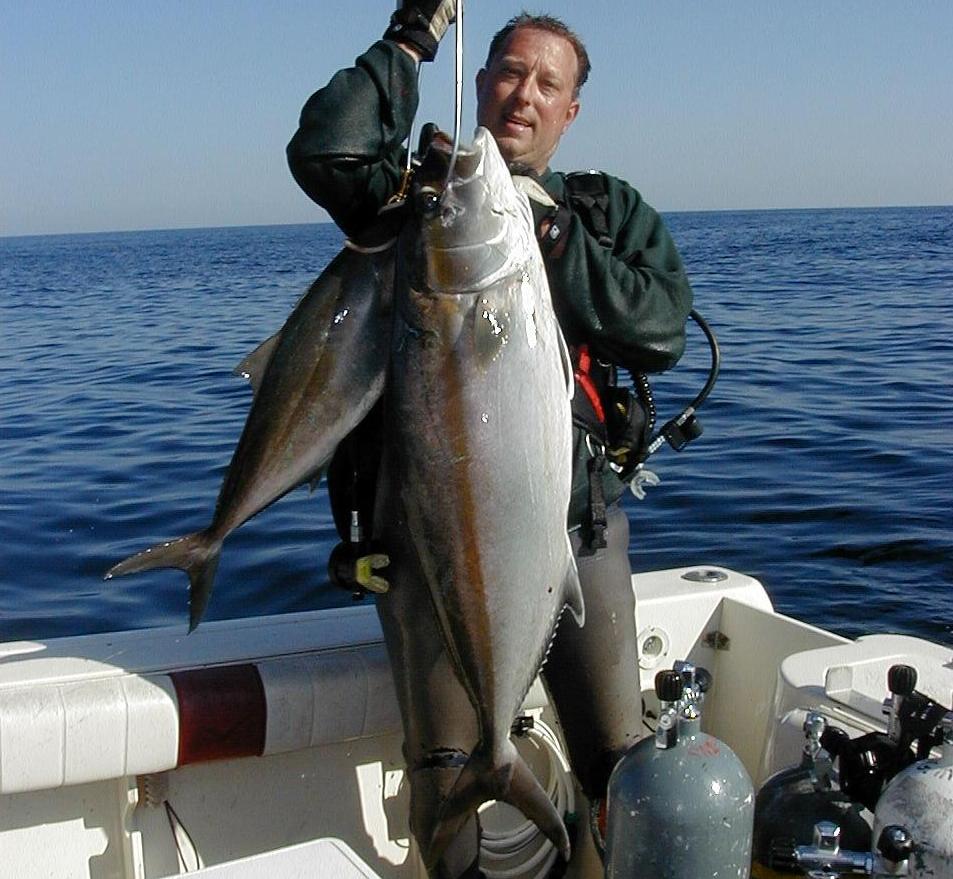 Billy LeGrone with amberjack.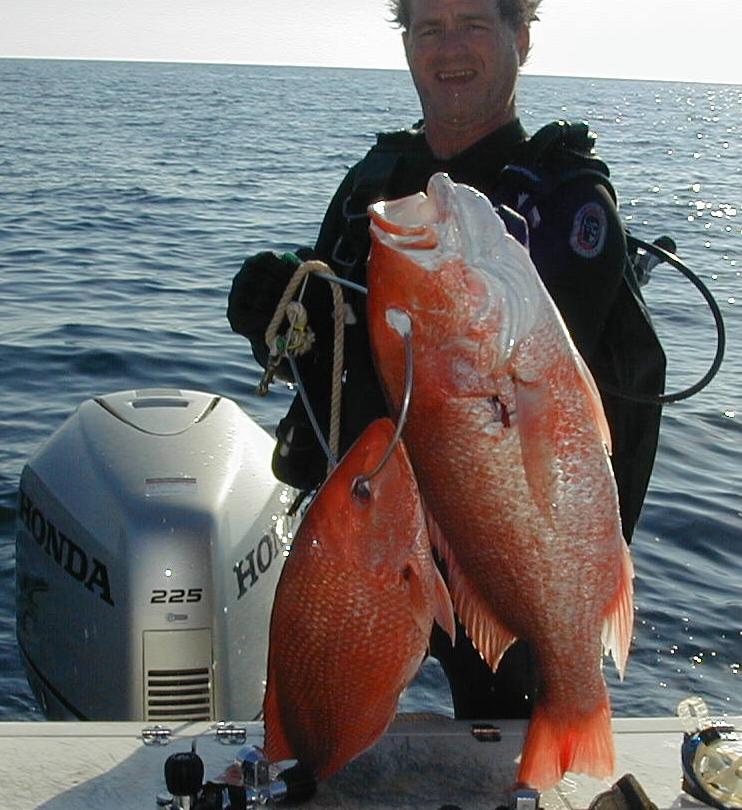 Gordon Morton with a couple of snapper.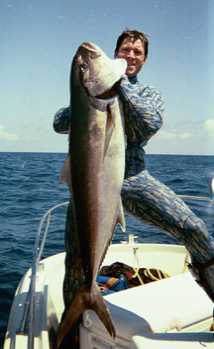 Freediving Stickman Marcel Garsaud with an amberjack.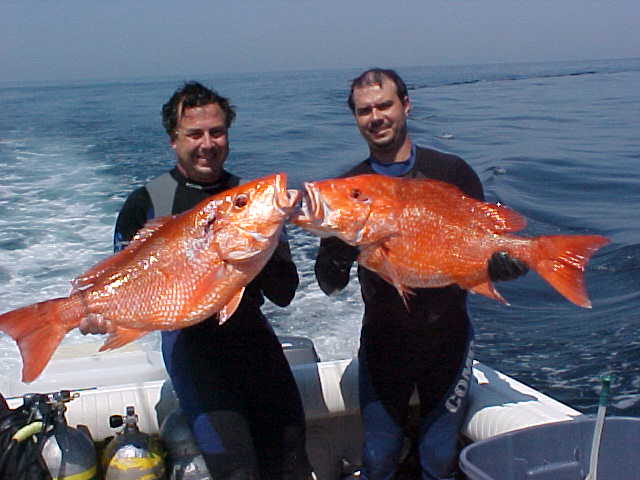 Nathan Friedlander and Shon Turner with red snapper.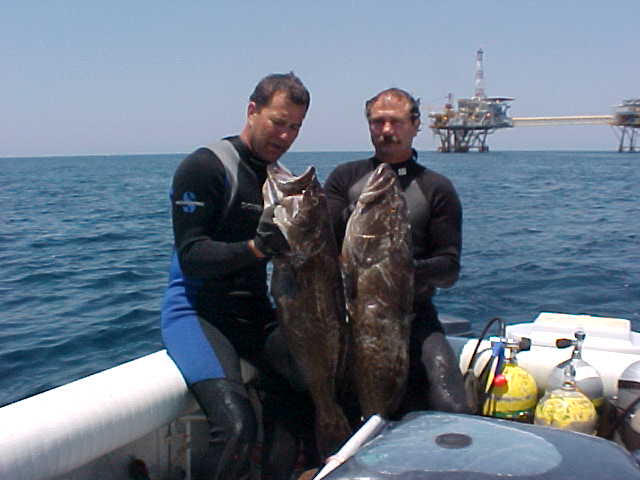 Charlie and Norborne with a couple of grouper.

---
AWARDS DAY 2002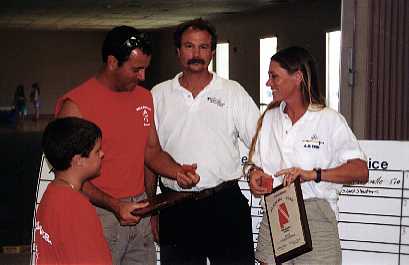 King David Dauzat and Queen Connie Plumb receiving
their awards from President Norborne Turner.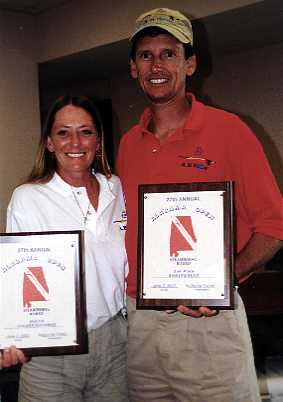 Connie Plumb and Thomas Biller.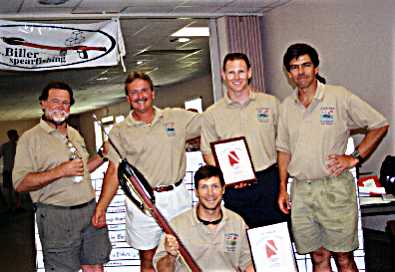 Two of four Stickmen trophy winners, Marcel Garsaud and Matt Rytting.

---
Alabama Open Spearfishing Rodeo Past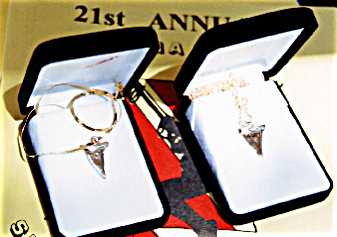 .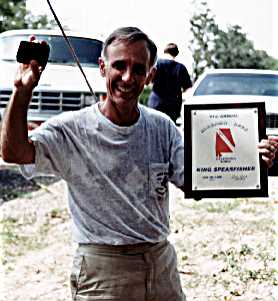 King and Queen prize a solid gold sharks tooth. King Pat McKean.
---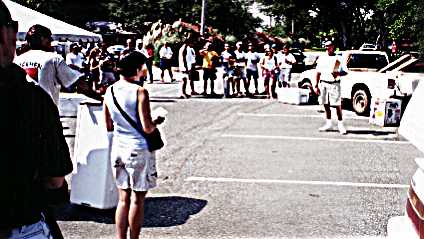 ..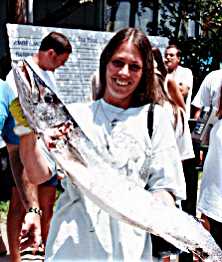 Awards Ceremony. President Norborne Turner Queen Connie Plumb.
---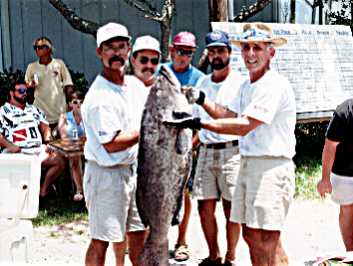 .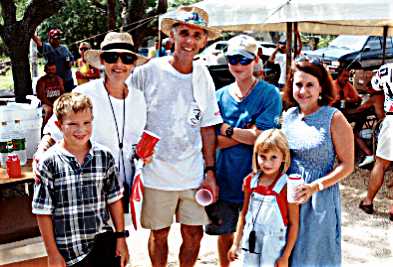 Mobile Devilfish weighing in. Family oriented fun.
---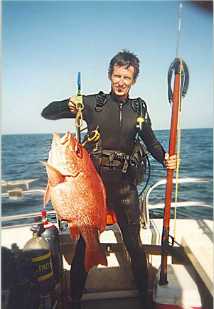 .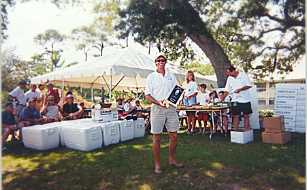 Tom Biller's snapper Tom receives 1st Place Snapper
---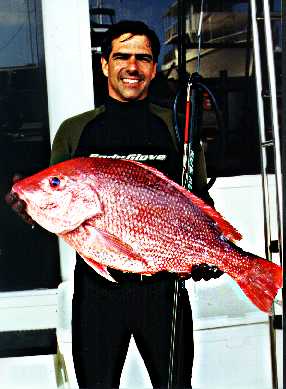 . .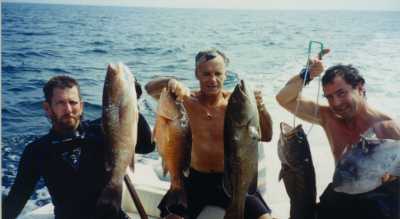 Freediver Bill Crawford w/3rd Place Jim Joseph, Ditmar Biller and Nathan Friedlander
---